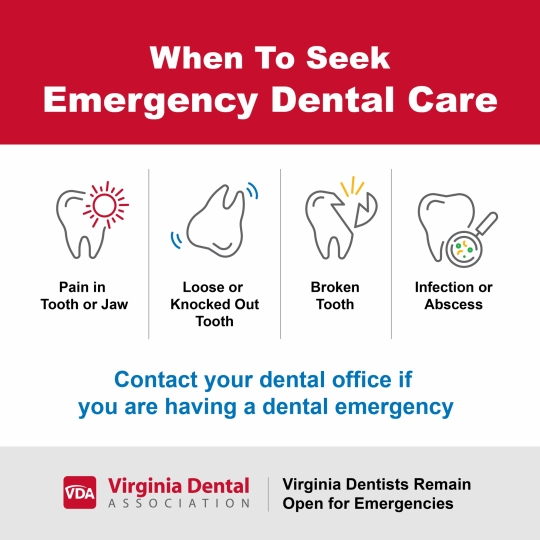 Apr 01 2020
Friends and loyal patients, we know this is a challenging time. We miss being able to serve your needs as soon as they arise.
Virginia's Governor Northam and State Health Commissioner, M. Normal Oliver have directed all healthcare facilities to postpone elective procedures, surgeries, and non-urgent visits in order to protect staff and preserve personal protective equipment and patient care supplies during this COVID-19 pandemic. We must prioritize urgent and emergency visits/procedures now and for several weeks. 
Therefore, we are postponing ALL SCHEDULED routine appointments. If you have an appointment scheduled in the upcoming weeks, you will be receiving a call to reschedule. Thank you for your patience and understanding.
In Virginia, all dental offices are postponing routine care as a way to help slow the spread of COVID-19 and preserve personal protective equipment (PPE) for those who need it most. However, we are still able to treat dental emergencies.
If you have a dental emergency, please call our office at 434-384-7611.